Going vegetarian started off for me originally as my giving the vegan diet a 2 week trial in support of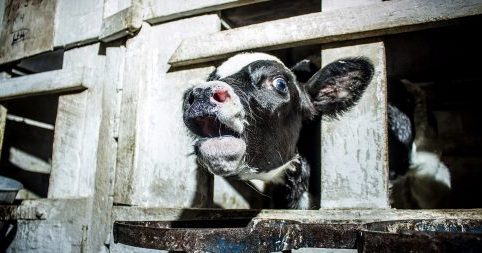 Bridget. After the 2 weeks were up I ate meat at a wedding & really enjoyed it – however the following 2 days I had the worst stomach ache of my life.
This told me that my body didn't like digesting meat, and I should listen. So I did, and haven't had meat since. Over the last year, I've begun to understand the ethical side of the vegetarian & vegan mindset, and now feel upset when I see cattle trucks, knowing they're full of sad-crying cows being taken away for slaughter.
The meat substitutes have come a long way, I highly recommend giving them a go. Try meat-free for a dinner a week to start with…
(I'm also averaging 220g protein each day
)
Here's some great things to watch to learn more (most on Netflix):
https://gamechangersmovie.com/